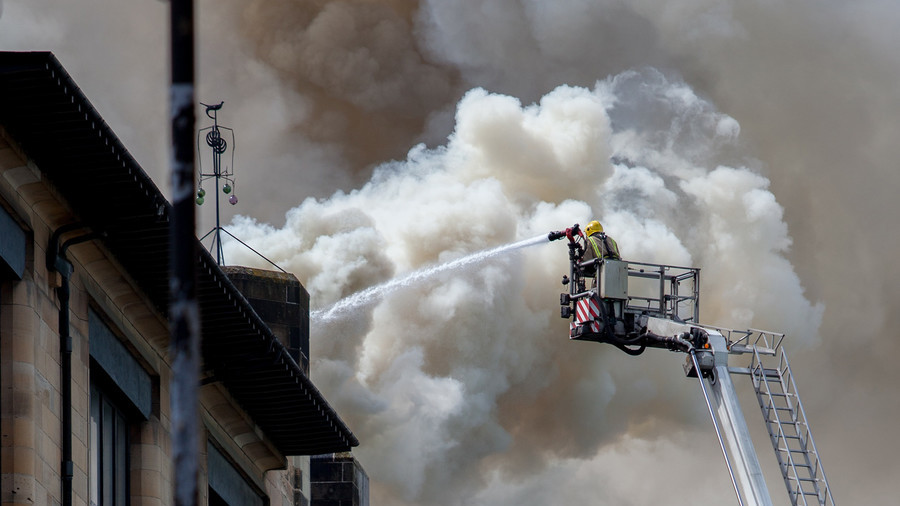 Firefighters are battling a massive blaze that has engulfed the famous Glasgow School of Art Mackintosh building, which had been undergoing a multi-million restoration project following a devastating fire in 2014.
"There is a fire at the Mackintosh Building. The fire brigade are currently on scene," posted the Glasgow School of Art's Twitter account. Photos and videos posted online show plumes of smoke and tongues of fire rising up in the air.

Authorities ordered evacuations after fire crews arrived at the scene to tackle the blaze. Around two hours into the incident, a spokesperson for the fire service told Sky News that the blaze is "well developed" and firefighters are "working hard" to extinguish it.
First Minister of Scotland commended the "bravery" of firefighters and emergency services as they battle the flames.
DETAILS TO FOLLOW