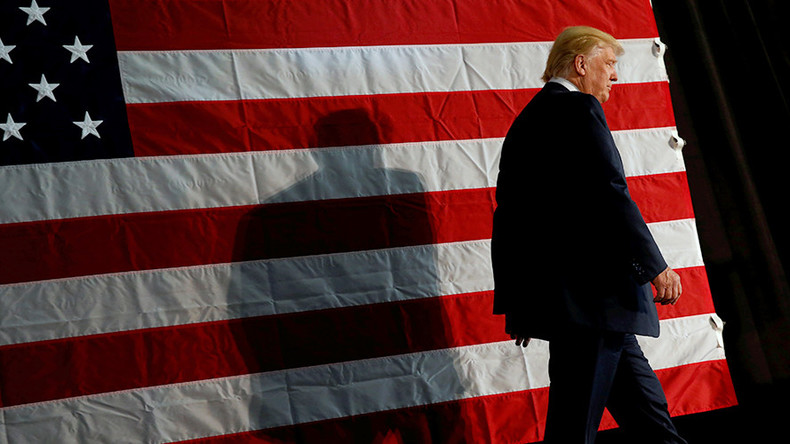 US president Donald Trump has decided to 'decertify' the 2015 nuclear pact with Iran, but that does not mean Washington is withdrawing from the accord, said Secretary of State Rex Tillerson.
Trump will announce the decision in a speech on Friday afternoon that will lay out a "more confrontational" US approach toward Iran, Tillerson told reporters.
Decertifying Iran's compliance with the terms of the Joint Comprehensive Plan of Action (JCPOA), which is the official name of the agreement, will give the US Treasury Department broad authority to impose sanctions on Iran's Revolutionary Guard Corps (IRGC), Tillerson added.
Under the terms of the Iran Nuclear Agreement Review Act, the president has to certify Iran's compliance with the pact every 90 days. Senator Bob Corker (R-Tennessee), head of the Senate Foreign Relations Committee, said a new bill currently in the works will change that time frame to six months. Corker added that he expects Trump to continue waiving the nuclear-related US sanctions against Iran.
Corker's new bill should be presented to Congress within the next two weeks, Reuters reported. The Republican legislator had a hand in drafting the original bill, which helped the Obama administration push the pact through Congress despite GOP misgivings. Trump has repeatedly lambasted the pact as the "worst deal ever negotiated," both during the 2016 campaign and since he became president, however.
Trump wants Congress to amend the deal by requiring Iran to allow inspectors greater access to nuclear sites, and remove the "sunset clauses" from the 2015 agreement. The administration does not think the nuclear deal should define all of US policy on Iran, according to Tillerson.