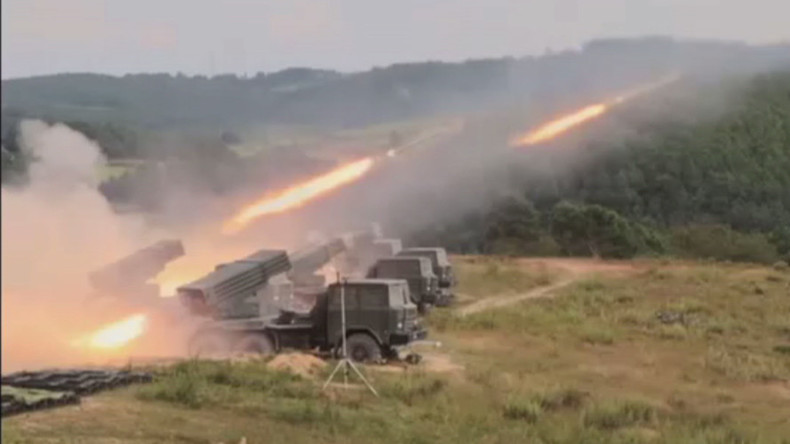 Chinese servicemen from the People's Liberation Army (PLA) have held combat drills in the southwest of the country, local media reported.
Troops from the 75th Group Army conducted the military exercises in Yunnan–Guizhou Plateau, a highland region in southwest China, on Thursday, CCTV said, releasing a video of the drills.
The soldiers trained how to obtain reconnaissance information and build a communication network, according to Sina news website. The servicemen also staged an attack-and-defense exercise.
The 75th Group Army is stationed near the city of Kunming in Yunan province.